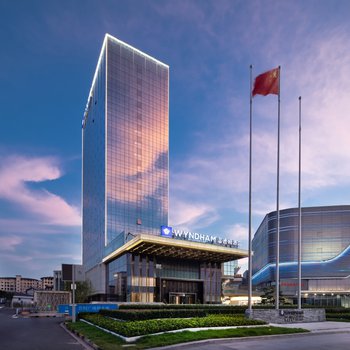 The Wyndham Changzhou Liyang is one of the newest hotels in Liyang, having opened in 2021.
The hotel offers easy access to Liyang Railway Station, just 5km away. With multiple attractions nearby including Jinhui Leisure Square, Beiqiaowenyu Square and ShiShang ShengHuo Jie, guests will find plenty to keep themselves occupied.
At the end of a busy day, travelers can unwind and relax in the hotel or go out and enjoy the city. This Liyang hotel provides parking on site.
When it comes to Liyang hotels, the Wyndham Changzhou Liyang is highly regarded for its excellent facilities. This hotel is the usual choice for a large number of business travelers.